Spray tans are a wonderful gift to pageant girls. They allow you to get a sun-kissed glow without the effects of harmful UV rays from direct sunlight or tanning beds. However, there is one downside. Spray tans can go horribly wrong. There is a literal field day of bad spray tan memes on the internet. We have all been there. After hours of standing still and shelling out a decent amount of cash, you look down and find you are various shades of Cheeto. (Read: 
12 Thoughts Every Pageant Girl Has While Getting a Spray Tan
) Luckily, there are some easy at-home remedies that can help.
 How to Fix a Blotchy Pageant Spray Tan
1. Bronzer
This is a great solution for a pageant-day emergency. Granted, it will only work if the blotchy patches are small. Remember, you will have to use a bronzer that matches the color of the tan. Using a bronzer that is too light or dark will make the problem worse. (Read: 
What is the Best Bronzer for Your Skin Color?
) Also, this is not a permanent fix. To keep up the effect, you will have to reapply the bronzer every few hours. A loose powder works best because it allows for controlled application.
Note Terracotta Powder
is a great option. It is a little pricey at $17.99. The powder adds color but is not glittery like other bronzers.
Note Terracotta Powder in Mocha Taste. $17.99 Photo: Ulta Beauty
2. Homemade sugar scrub
Retail sugar scrubs are too harsh to use on a spray tan. However, a do-it-yourself version contains far fewer chemicals, making it an option when correcting blotchiness. An organic brown sugar is your best bet. The grains are finer and softer than regular sugar, making it very gentle on skin. Mix one part sugar with two parts warm water. Rub the mixture on the problem spots for a minute and rinse.
3. Lemon juice and baking soda
This tip comes from the queen of beauty herself,
Lauren Conrad
. If you find your spray tan has gone array, mix a bit of lemon juice with a few teaspoons of baking soda. Mixing the two together results in a paste similar to an exfoliating scrub. Once you have the paste, hop in a warm shower and scrub the blotches until the coloration evens out. Conrad claims the mixture works so well "you'll never spend a fortune on expensive exfoliating scrubs again." (Read: 
5 Reasons to Add Lemon Water to Your Pageant Diet
)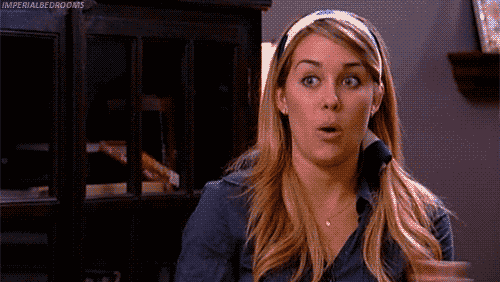 4. Toothpaste
This one may come as a shocker. Yes, toothpaste can help with a blotchy spray tan on rough areas think elbows and feet. The same chemicals that help whiten and remove stains from your teeth can help remove your spray tan, too. The trick with this is to use the most basic whitening toothpaste possible. While you may love the effects that spearmint Listerine-infused advanced whitening 24-hour protection toothpaste has of your teeth, it would be horrible to put that many chemicals on your skin. A safe bet would be
Colgate Total Advanced Whitening
or 
Arm & Hammer Advance Cleaning.
(Read: 
5 Steps to a Naturally Brighter Pageant Smile
) Apply the toothpaste to a dry cloth. Rub the desired blotches until the tan evens out. The process may take a few times, but this is another great trick if you are in a pinch the night before or even the day of the pageant.
5. Body polish
This is a great fix, but it comes at the expense of lightening your tan. If you find yourself the night before the pageant with a huge streaks of mismatched color, hop in the shower with a bottle of body polish. Body polish contains finer beads than regular body scrubs. These finer beads are much gentler. They will not completely strip away the top layers of skin that contain the pigment, but it will help even out the color. An oatmeal based formula will work best. Oatmeal is soothing and does wonders for dry skin. Plus, it smells wonderful. Tree Hut Vanilla & Honey Oatmeal Scrub is a great option. The formula is super gentle, perfect for evening out color without stripping the skin.
Tree Hut Vanilla & Honey Oatmeal Scrub. $8.19. Photo: Ulta Beauty
6. Start over
This is not the answer anyone wants to hear. However, sometimes the blotches are so bad that the only thing you can do is start over. If you are self-tanning, remove the tan with sugar and fresh lemon juice. Again, organic brown sugar is best. It is also important to use fresh lemon juice because the retail version may contain chemicals you would not want to put on your skin. Mix one cup of sugar with 3/4 cup of lemon juice. Dip a cloth into the mixture and rub in a circular motion on the skin to remove the tan. For stubborn tans, use a loofah or scrub brush. If you paid for your tan and the streaking is not the artist's fault, you may ask them about a touch-up. In a worst-case scenario, you could always strip the tan and walk out proud of your pasty glow. (Read: 
The 5 Rules of Spray Tanning Every Pageant Girl Should Know
)
Going forward
Spray-tans are a wonderful gift to pageant girls. They allow you to be pageant ready without severely damaging your skin. However, this does not mean they do not come with their problems. Do you have a spray tan horror story? Comment below!