We have all heard the stories. A local competitor winning the state title after years of competing. A woman bringing home a national title for her state for the first time. All these dreamy pageant moments make for great legacies that live on for ages. However, some of the best pageant stories are nowhere near as whimsical. In fact, they involve a lot of blood, sweat, tears and a cockroach or two.
8 Crazy Pageant Stories You Won't Believe Are True
1. If the shoe (doesn't) fit
Sammy Hyatt, a Miss America local titleholder, found out all too well the importance of remembering a pageant checklist while competing last season. (Read: Pageant Packing Checklist) "I was competing in a local about an hour and a half from home and I literally forgot every pair of shoes for the competition and didn't realize it until an hour before the pageant started," Hyatt said. "I panicked! My phone also broke entirely the night before the pageant so I couldn't even contact my mom or anyone to even see if they could bring me shoes or try to find some for me." However, Hyatt did not let being shoeless stop her from competing. "I decided I would dance barefoot, but I needed heels for gown and swim," Hyatt said. "And, I have huge size 10 feet and no one else there had shoes that size! Fortunately, two girls were very kind to lend me heels for swim and gown even though they were a size too small." Hyatt's determination paid off as she was crowned Miss Central Florida 2016. She can sum up the entire night in five words.
"It was a hot mess," she said.
Sammy Hyatt's crowning moment as Miss Central Florida 2016. Photo: Miss Florida Organization
2. The great toilet flood
While competing in a local pageant, Leja Apple and her fellow competitors found themselves scrambling when a toilet in the dressing rooms overflowed. "It was funny to see all of us girls half-naked, cause competition was going on at the time and we were constantly changing outfits, trying to move our stuff out from the dressing room into the hallway," Apple said. With the exception of a few shoe boxes, none of the competitors' items were seriously damaged.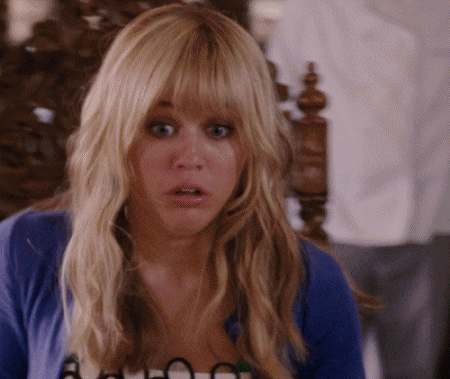 3. Rain, rain go away
Maggie Leach represented Minnesota in the Princess division at the 2014 International Junior Miss Pageant in North Carolina. On July 5th, during competition week, Hurricane Arthur made landfall. (Read: Top 10 Evening Gowns from International Junior Miss 2017) "Hurricane Arthur came through at 1:00 a.m. the night before fun fashion," said Paula Orwig Leach, Maggie's mom. "Though we represented Minnesota and lived there, our family is originally from Kansas. Funny enough, we ended up on the same floor as the Kansas and Missouri families.
At 1:00 a.m. all of our cell phones went off with a tornado warning. All of us Kansas folks got up and walked down many flights of stairs in search of a basement." Leach said the family went to the basement because that is what they are taught to do during tornado warnings in the Midwest. On their way to the basement, they were met with hotel staff. "The hotel staff giggled at us and sent us back upstairs," Leach said. "Tornadoes are part of hurricanes. Our building is made to withstand one". We all went upstairs and watched the local weather on TV. There was a spot where the tornado clouds skipped and that spot was right over our hotel." Still, Hurricane Arthur continued to complicate plans. "The next day, the tail end of the hurricane was over our hotel," Leach said. "All of the girls had to go from hair and makeup to the venue across the street. We wrapped our daughters in plastic bags and ran across the street. When the fun fashion competition was over, there was not a cloud in the sky!"
Maggie Leach (blue) shows off her plastic bag protection after arriving safely at the hotel. Photo: Paula Orqig Leach
4. A sticky situation
This story comes from a reader who wished to remain anonymous. "In one international pageant I competed in, we were having a full-day photoshoot with all competition and sponsor's wardrobe," the reader said. "After lunch, it was time to take pictures in our national costume and I couldn't find mine anywhere. I went through different rooms, bathrooms, etc. It wasn't until later I realized it was outside of the dance studio and my costume bag was used as a garbage bag. All of the leftover salad, chicken, and drinks were thrown in with my costume inside." Yes, you read that right. "I had to empty out my bag and dig through chicken bones and garbage to find my costume was safe inside another bag and only my flag was dripping in tomato sauce," the reader said. While traumatic, the reader says the situation taught her a valuable lesson. "You can't worry about the things you can't control, only the way you react," the reader said. "It's not worth troubling other people because you will end up troubling yourself more. While I was initially in shock someone thought my costume bag was a garbage bag, I still had to keep in mind accidents happen and there was nothing I could do to change it. The experience was overall incredible, and it taught me how to handle myself in any given circumstance, for which I am grateful." (Read: 5 Steps to Think Like a Pageant Winner)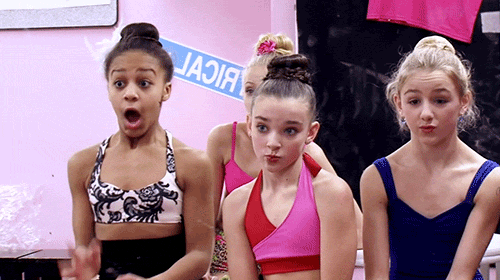 5. Up in smoke
Longtime competitor Samantha Sewell has held a number of titles and is the 2018 Miss Royalty International Canada. However, after hearing about her first pageant, it a wonder she did not end her pageant career before it began. "My first pageant, the night before, the room across my room caught on fire," Sewell said. "I was 16 competing for Miss Teenage Okanagan and we were just going to bed for the night. We heard an alarm and people in the hall, so we went out and the hotel manager was there and told us just to stay in our room." The commotion resulted in a very long night before the pageant. (Read: 8 Pageant Preparation Mistakes You are Probably Making) "We stayed up until like 1 or 2 a.m. watching through the peephole waiting to see if we would get evacuated," Sewell said. "The next day I won with barley any sleep!" And all of this because, as it turns out, of a short in the microwave.
Samantha Sewell poses outside the hotel room that caught fire after she won the title of Miss Teenage Okanaga 2015. Photo: Samantha Sewell
6. Duct Tape dilemma
Miss Plus America 2017 Rachel Morgan did not let a broken zipper stop her from walking away with the national title. The dilemma struck during the elegant pant wear phase of competition. (Read: Top 10 Pageant Fashion Moments of September 2017) "We were all changing and I went to zip mine up and the zipper pull broke right off," Morgan said. "All of my pageant sisters rushed to my rescue and totally helped me fix it. We had to use Duct Tape and my outfit looked even better than it did if the zipper worked." Morgan's fellow competitors did such a great job, the tape nor zipper was visible on stage. "We folded it back and taped the excess fabric to my skin with duct tape," she said. "You couldn't even see the tape." Duct tape really can fix anything.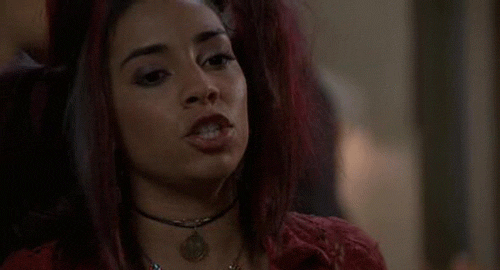 7. Creepy Crawly
Amber Dawn Butler competed in the Miss America Organization for four years. During that time, she has met and bonded with hundreds of young woman. However, at the 2014 Miss Miami Pageant, she made a new type of "friend." "A roach came out of the piano during my talent and crawled up and down my arm and went back into the piano," Butler said. "It was terrifying. I stopped but continued shortly after." Fortunately for Butler (and sadly for this article), there is no photo capturing this moment. But what I would give to see one. (Read: 3 Tips to Help Choose Your Talent)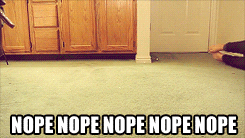 8. Blood, sweat and tears
Last but not least, there is Rosie Tiza. Rosie competed with Amber, mentioned above, at a different pageant in 2016 and the story is a doozy. "So, our dressing rooms were in a bathroom," Tiza said. "They had stalls and Amber was sitting on the sink's countertop. We were talking and I was struggling trying to put on my shoe, wiggling it on. Mindlessly, I crouch down to rummage through my bag and stood up super fast and hit my head against the corner of the ceramic hair dryer." Tiza said she did not feel the pain right away. She got some ice and then things became "super foggy." However, the show had to go on. "I went to dance with my wings and after the talent portion I was running backstage and just collapsed," Tiza said. "Next thing I remember is eating fruit out of a tray that one of the backstage helpers brought for me." (Read: 6 Pageant Dance Costumes You MUST See) Things only got worse from there. "Evening gown was so especially foggy I think I made eye contact with someone from the back row thinking it was the judges," Tiza said. "For crowning, we all came out and held hands and I was wobbling in place and Amber pulled out a chair for me to sit." After crowing, Tiza went home for the night. The next day, she went to the doctor. "It was bleeding the next day, a little too much, and just to be sure I got stitches," Tiza said. "But no harm at all, I just didn't want to risk infection."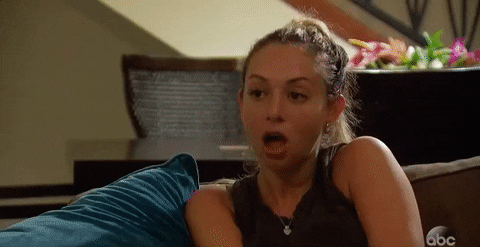 It is clear some of the best stories in pageants are some of the least known. How do you feel about these contestants and their stories? Do you have a crazy pageant story of your own? Comment below?